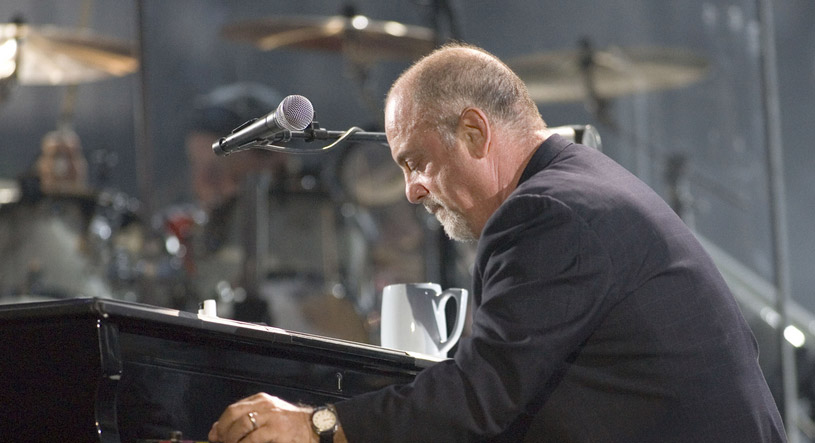 Anthony Correia / Shutterstock
Billy Joel Books Ambitious Madison Square Garden Residency
Billy Joel has just announced that he plans to perform an ambitious and potentially eternal series of shows at New York's Madison Square Garden for, well, for as long as fans will have him.
The Grammy Award-winning singer announced that he'll perform a residency at the historic New York arena every month for as long as there is a demand.
At present, he's set to perform shows on January 27th, February 3rd, March 21st and April 28th. He will also perform on his 65th birthday (May 9th).
"We're gonna dust off some stuff. We're gonna feature more of the album tracks, more obscure songs. We'll still do some songs people are familiar with and like, but we're gonna change it up. It gives you an edge," Joel said at a press conference in New York.
"Playing Madison Square Garden is an experience that never gets old," he added. "A show a month at the Garden for as long as there's demand means more opportunities to connect with music fans and provides a unique and memorable show every time we play here."
Joel was introduced by New York Governor Andrew Cuomo, who described the singer as a  "worldwide superstar who values most that he is a hometown hero", referencing Joel's participation in the Concert for New York City after the September 11th attacks and the 12-12-12 concert for Hurricane Sandy relief.
Bronx-born Joel first performed at Madison Square Garden way back when in 1978. Since then, Joel has played at the venue 46 times, though that number is about to get considerably bigger.
"I said it in '78, and I'll say it again, there is no better venue in the world," he said.
Joel will perform at Brooklyn's Barclays Center this New Year's Eve. He said that show and previous ones are preparing him for his Madison Square Garden run.
"We did a series of gigs in England and Ireland and they went well. That's kind of how we warmed up to this." he said.