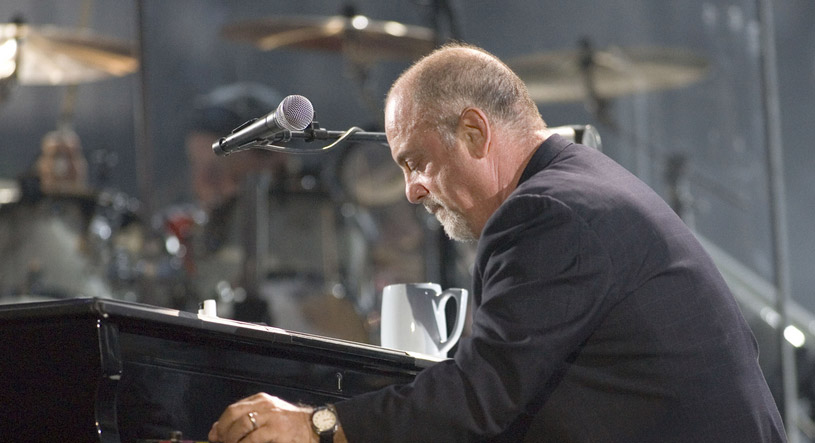 Anthony Correia / Shutterstock
Billy Joel Arena Tour in the Making?
After playing a surprise show earlier this week, rumor has it that a Billy Joel arena tour may be in the works for 2014.
While no official announcement has been made, an eagle-eyed internet elf spotted a couple of clues which may point to a Billy Joel musical train: Songkick shows a January 7th date in Sunrise, Florida at the AT&T Center. Live Nation briefly listed a January 22nd date in Jacksonville, Florida at the Veterans Memorial Auditorium, though it has since been removed.
In short, no one knows, but isn't it exciting to speculate?
Actually, the timing wouldn't be out of the question. Billy Joel hasn't toured North America since finishing up a co-headlining stint with Elton John in early 2010. After that, he took some time off to recover from hip replacement surgery and subsequently appeared last year at the 12/12/12 benefit for victims of Superstorm Sandy. Earlier this year, he played Jazz Fest in New Orleans and the Soundwave Festival in Australia.
Amidst all the uncertainty – one thing's for certain: if a tour is in the works, Joel won't just be playing his hits. Speaking to Rolling Stone in April of this year, the man himself said:
"I don't want to be an oldies hack where I'm just playing songs everybody is familiar with," he said. "I don't have any new material, but I realized that if I play older material that has never been heard before, like an album track or an obscure song, that's almost the same as doing a new song."
Keep plugged in to ConcertTour.org for the latest on the Billy Joel phantom tour.