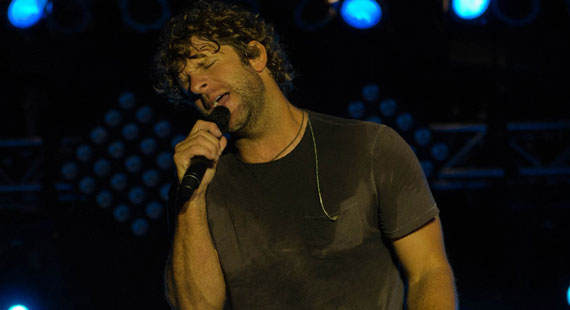 Mark Runyon | ConcertTour.org
Billy Currington Lines Up Dates for We Are Tonight Tour
Billy Currington has just announced that he's planning on hitting the road in 2014.
The singer, who released his latest album, We Are Tonight, in September, is due to embark on his supporting 'We Are Tonight' (feeling imaginative, Billy?) tour next year, with Brett Eldredge and Chase Rice working support duty across the tour.
We Are Tonight has already been a huge success for the country star, having produced the No. 1 hit, "Hey Girl," and its follow-up single, the record's title track, is already steadily climbing the charts.
The rest of the album features a cover of Jack Johnson's hit song "Banana Pancakes," and an appearance from fellow country artist Willie Nelson adding his own two cents on "It's Hard to Be a Hippie", as well as, you know, other songs just by Billy Currington.
The Georgia native's last record (before We Are Tonight, obviously) was Enjoy Yourself in 2010, or, in internet time, 1802.
Currington told Taste of Country that he stepped out of his comfort zone while recording his latest project.
"This album is the first time that I have ever worked with three different producers," he explains. "It wasn't planned, but just kind of happened that way. It was a great experience to be able to bring a different sound to this album, and I hope the fans love it as much as I do."
Well, if your chart performances count for anything, they do, Billy. They really, really do.
Anywho, the tour itself is due to kick off on March 6th in Tulsa, Oklahoma, and will see the country star make stops in Milwaukee, North Charleston, South Carolina, and Austin, among other places, before wrapping up on May 3rd in Ft. Smith, Arkansas.