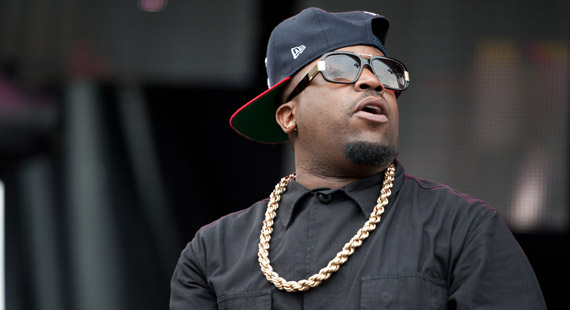 Mark Runyon | ConcertTour.org
Big Boi Takes 'Vicious Lies and Dangerous Rumours' On Summer Tour
Outkast rapper Big Boi will head out on an extensive tour later this year to support his most recent album, Vicious Lies and Dangerous Rumors.
The trek will kick off at the Georgia Theatre on April 18 in Athens, Ga., which is just about an hour from his hometown of Atlanta.
"We starting it off in my own backyard… that's right up the street," he told Rolling Stone in a recent interview about the tour. "They'll show me love before we get out there in the midst of the world.
The rapper then plans to stay on the road at least through a June 19 show at Paradise in Boston. Other cities scheduled for the tour include Baltimore, Brooklyn, San Francisco, Milwaukee, Memphis, Los Angeles, Houston, Nashville, Toronto and of course Atlanta.
Killer Mike will be on the tour as well, and will serve as the opener and also come back to the stage for the main act, as well.
"It'll be a nice block of Killer Mike and Big just killing sh*t," Big Boi said of the show. "We're gonna do just about all the records that me and him recorded together… To play your music in front of the fans that love it, it's like the best feeling in the world. Just jamming out with all walks of life."
Vicious Lies and Dangerous Rumors was released in December of last year, and features appearances by T.I., B.o.B., Kelly Rowland, Ludacris, Kid Cudi, Wavves and Killer Mike. Big Boi tells Rolling Stone that fans can expect to hear songs this album as well as his debut solo record, 2010's Sir Lucious Left Foot: The Son of Chico Dusty and his Outkast catalog.
Outkast has been on hiatus since 2007, and though there have been rumors that Big Boi and Andre 3000 will make another record together at some point, nothing official has been announced.