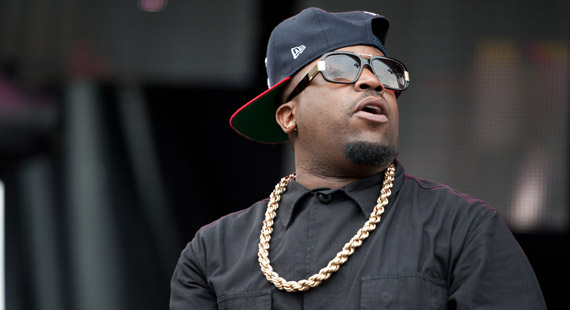 Mark Runyon | ConcertTour.org
Big Boi Postpones Shoes for Running Tour Due to Leg Injury
Big Boi's Shoes for Running tour, which was scheduled throughout June, has now taken something of an ironic turn.
The rapper is on crutches due to a torn patella he suffered onstage during a May 26 show in Chillicothe, Illinois. He initially reported that only his St. Louis show was canceled, but Billboard now reports the entire June run of shows, which include Nashville and Chattanooga, will be postponed until September.
"Injured my leg on stage yesterday , headed to the A for some test #TooTurntUp #Turndownforwhat…" Big Boi tweeted on May 27. He later revealed that he would have to stay off the leg for six weeks following surgery.
"Man this bout to be a long 6 weeks," he tweeted later, followed by "Stank You All For Your well Wishes and Prayers."
The rescheduled September dates will be announced at a later time. The tour was in support of the Outkast member's latest solo album, Vicious Lies and Dangerous Rumors, which was released in December of last year. The album debuted at number 34 on the Billboard 200 Albums chart, and has been helped by the single "Mama Told Me," which features former Destiny's Child member Kelly Rowland.
Big Boi's first solo album was 2010's Sir Lucious Left Foot: The Son of Chico Dusty, which debuted at number three on the Billboard albums chart. That album was the first music released by either Big Boi or Andre 3000 since the 2006 Outkast album Idlewild, which served as a soundtrack for the movie of the same name.
Outkast hasn't officially announced a breakup or hiatus, but there's also been no announcement about a new album, though there have been hints that the two may work on a new album at some point. There's also been rumors for years about an Andre 3000 solo album, but no word on that, either.