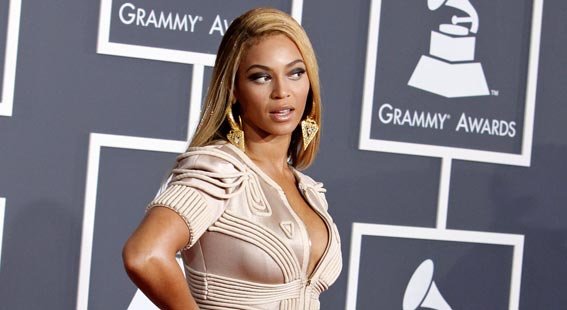 Joe Seer | Shutterstock
Beyonce Expands Mrs. Carter Tour into Winter
Early this year, Beyonce announced a string of American dates as part of her Mrs. Carter World Tour. As of right now, every one of those shows are sold out (excluding festival appearances). No one can get enough of Beyonce. Nobody.
Fortunately, Beyonce can't get enough of the road, and she's now announced a new North American leg of the tour, as well as some new South American dates.
For the new dates, Beyonce will spend most of September on the road, starting with a September 8 gig in Fortaleza, Brazil and ending with a September 28 show in San Juan, Puerto Rico. The new tour of the U.S. and Canada will then begin on November 30 with a show at Rogers Arena in Vancouver, and conclude with a concert at TD Garden in Boston on December 20. Other stops include Los Angeles, Las Vegas, Dallas, Houston, Chicago, St. Louis, Toronto and Brooklyn. Some of these shows will be in the same cities she is visiting on her current U.S. tour.
And though it is assumed that Beyonce would be putting out a new album before or during the tour, no official word has been released as to when fans can expect a new set of songs. In fact, Ne-Yo, who is working as a producer on the album, said that Beyonce is still working on the album, and that she will be taking her time until she gets it right.
"I'm still putting stuff together for Beyonce's album," Ne-Yo told Rolling Stone. "They're still trying to figure out what they want that to be, which I'm not mad at. Beyoncé's the kind of artist where you're not gonna see it till it's right. And her fans – they love her so they'll be patient."
However, fueling the rumor mill fire that a new album will be released is a handful of tracks that likely will be included on the set, which include "Grown Woman," "Bow Down/I Been On" and "Standing on the Sun."