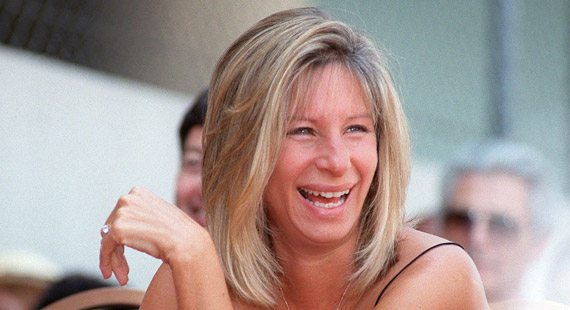 Featureflash / Shutterstock
Barbra Streisand Visits London, Paris, Berlin on European Tour
Barbra Streisand will head to Europe later this year to continue support of her most recent album.
Streisand, who played a handful of U.S. dates late last year, will visit the O2 Arena in London on June 1. On June 6, she will appear at the Ziggo Dome in Amsterdam, then she will travel to Paris to perform at the Bercy on June 10. Finally, she will end the short tour with two dates in Germany: the first in Cologne on June 12 and the second in Berlin on June 15.
All shows will feature a full orchestra backing Babs. Special guests at all shows will be trumpet aficionado Chris Botti, Streisand's son Jason Gould and her sister Rosyln Kind. All three were featured at last year's homecoming shows at the Barclays Center in Brooklyn.
Streisand's official website points out that the upcoming dates will be her first ever performances in Cologne and Amsterdam, and also will mark her first return to London and Paris in over six years.
The concerts will continue to support the singer's most recent album, Release Me, which is a compilation work that was released in September of last year. The record collects unreleased tracks from throughout her career, from 1963 until the present.
"The thing I'm happiest about is that I still have great affection for all these songs," Streisand said about the album in a statement before it was released. "They appealed to me at the time… and still do. Listening now, I actually think to myself, 'The girl wasn't half bad.'"
Release Me debuted at number seven on the Billboard 200 albums chart when it was released. Her last studio album of new material was 2011's What Matters Most, which went on to be nominated for Best Traditional Pop Vocal album at the 54th Grammy Awards in 2011.