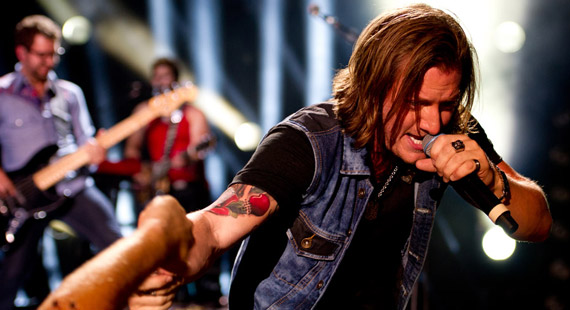 Mark Runyon | ConcertTour.org
Austin's RedFest 2014 Features Tim McGraw, Florida Georgia Line, Jeff Foxworthy
Austin's Redfest, which is due to take place in late May, has just announced details of its 2014 line-up and believe us when we say, it's looking good.
Festival organizers have just revealed that those set to take center stage at the country-meets-comedy-oriented affair include behatted (some metaphorically, others not so much) heroes Tim McGraw, Florida Georgia Line, Jeff Foxworthy, Larry the Cable Guy, Lynyrd Skynyrd, Rodney Carrington, and more.
Redfest self-identifies (inasmuch as it can be said to have a 'self') as a festival for outdoor-lovers, and that 2014′s event offers fans a 'three day celebration of music, comedy, reality TV, camping, hunting, fishing' and other 'hands-on activities.' We don't know what the first three things in that list have to do with the outdoors either, but each to his own.
On the music side, 2014′s affair will feature performances from Tim McGraw, Florida Georgia Line, Lynyrd Skynyrd, Big & Rich, Kip Moore, and more as-yet-unannounced acts. In terms of comedy, fans can look forward to shows by Jeff Foxworthy, Larry the Cable Guy, and Rodney Carrington. While, perhaps most bizarrely, the Duck Dynasty with Phil and Alan will be performing a unique sunday sermon and marrying one 'winning' (literally? or, Charlie Sheen-ly?) couple on the spot, so, if you fancy getting married, grab yourself some tickets, and bring a four leaf clover, or something.
Redfest 2014 will also feature numerous other outdoor-based activities for attendees, and will be fully equipped with a 'sports zone', facilities for hunting and fishing, a kart racing track, a playground for kids (or highly intoxicated adults*, we imagine), archery facilities and a street fair, among other things.
Redfest will take place between May 23rd and the 25th at the Circuit of the Americas in Austin, Texas.
*Note: NOT REALLY.