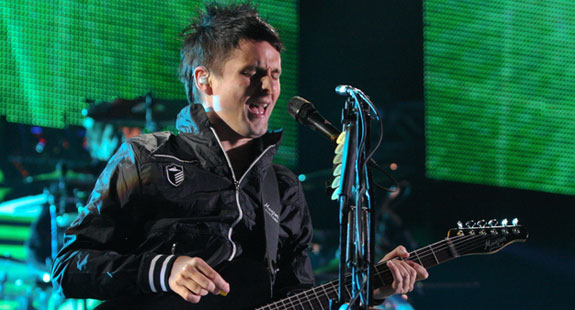 Mark III Photonics | Shutterstock
Austin City Limits 2013 Features Depeche Mode, The Cure, Muse
This year is the first that the Austin City Limits Music Festival will be held over two weekends, and it looks like organizers wanted to make the most of the expanded edition with two performances each from headliners Depeche Mode, the Cure and Muse.
Actually, all performers will be pulling double duty, as each weekend of the festival is a carbon copy of the others, similar to the Coachella setup of recent years. Those weekends will be October 4-6 and October 11-13. As usual, the festival will be held in Zilker Park, a 46-acre park that is among many public green spaces in the city.
Certainly those are some big names up at the top of the bill, and I'm sure many people will be happy with that, though the festival doesn't seem to have the "Wow Factor" headliners of many events held around the world this festival season. However, if anything is lost from the headliners, it is more than made up for the huge and eclectic list of other notable artists playing the festival.
Here's a sampling: Kings of Leon, Wilco, Lionel Richie, The National, Phoenix, Eric Church, Vampire Weekend, Kendrick Lamar, Queens of the Stone Age, Arctic Monkeys, fun., Neko Case, Portugal. The Man, Grimes, Jimmy Eat World, Phoenix and Atoms for Peace. The last band features Thom Yorke, Flea and Radiohead producer Nigel Godrich, among others.
Charlie Jones, partner at organizer C3 Presents, spoke earlier about the decision to expand to two weekends this year.
"Every year we hear from longtime fans that they've missed out on buying tickets because of the speed at which the festival sells out," Jones said. "The expansion will allow more people the chance to experience ACL, and we are grateful to the fans, the neighborhood associations, KLRU, and the City of Austin for their continued support of the Festival."