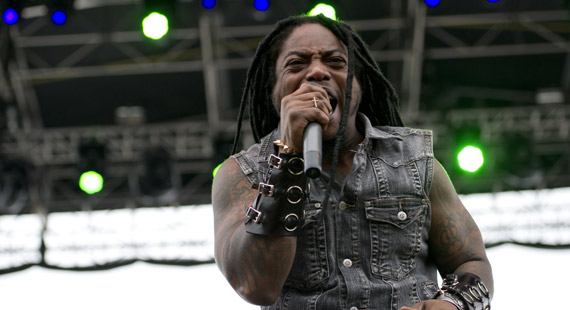 Mark Runyon | ConcertTour.org
Asking Alexandria Corrals Sevendust, All That Remains, For Today, Emmure for November Tour
Five-year-old metal band Asking Alexandria have just announced a month-long string of US dates kicking off on October 25th.
Joining them on their rock n roll rollercoaster (where it goes no one knows) are Sevendust, All That Remains, For Today and Emmure. Yes, we know what you're thinking – that's A LOT of testosterone for one tour. Let's hope they're not sharing one tour bus, or it'll all go wrong.
Anyway, the whole thing (AKA the "From Death To Destiny Tour") is set to start on October 25th at Dallas' Freakers' Ball, and will see the band play shows in San Antonio, Nashville, Atlanta, Washington, Cleveland, Memphis, among others, before wrapping up on November 22nd in San Diego.
For a band so young, Asking Alexandria have amassed quite a following, and have finally mastered the skills of touring without killing one another. Speaking to Kill Your Stereo recently, guitarist Ben Bruce said:
"I think it's very, very difficult to throw not just five guys, but we've got 13 people touring with us. It has taken us a long time to figure out, and countless fights and near break-ups to realize it's very important when you're a touring musician to respect people's boundaries and give people space. Because when you're touring around the world together and you're right under each other's feet 24 hours a day, however many days a year, it gets very stressful and you end up at each other's throats. The biggest thing I've learnt just as a person touring with other touring people is you have to give people their space otherwise it just sort of crumbles and there won't be a band anymore."
Word, Ben Bruce. You avoid that crumbling like a champion.