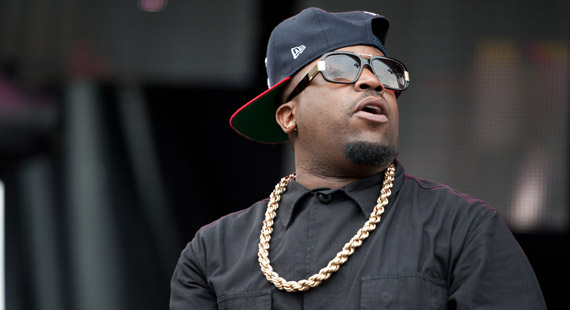 Mark Runyon | ConcertTour.org
Andre 3000 Says Outkast Not Broken Up, No New Album in Works
Andre 3000 has been somewhat reclusive in the years since the last Outkast album, Idlewild, was released in 2006. Unlike his Outkast partner Big Boi, he hasn't released any solo albums, and his appearances have been sporadic. Despite all this, he recently said in an interview with Fader that Outkast is not breaking up, and that it is unfortunate that rumors about the future of the band continue to circulate.
"No, there are not any plans right now," he told the magazine. "I can't say if or when we will, but I'm going to be in Outkast forever in some kind of way. I can't really say Outkast is over so it always trips me out when these things get on the internet, and [people] go, Andre said there's going to be no more Outkast."
He went on to speak of the history of the band and how he feels the internet may distort the band's current plans.
"Next year will be 20 years as Outkast, which is—I'm still amazed at it," he continued. "There's a lot of guys that came out around the same time that are not around anymore. So it's really a blessing. So I think when I hear things on the internet that Outkast is over, I think, that's a shame… If we do another Outkast album one day, I would be super happy…. But if we never do another Outkast album, you know, I won't be sad because we've been blessed."
Andre did say during the interview that there he will do a solo album sometime in the future, though he did not give any specific timeline.
"I'm at a place now where my deadline is my own self. I'm looking at it like, Okay, I don't want to be like 40 years old and to haven't done this album. And I don't have a sense of time. When people say, Man, we haven't heard from you in like five years, or seen you, to me, it feels like a year."
Idlewild was released as the soundtrack to the movie of the same name. The last standalone Outkast release was 2003's Speakerboxxx/The Love Below.