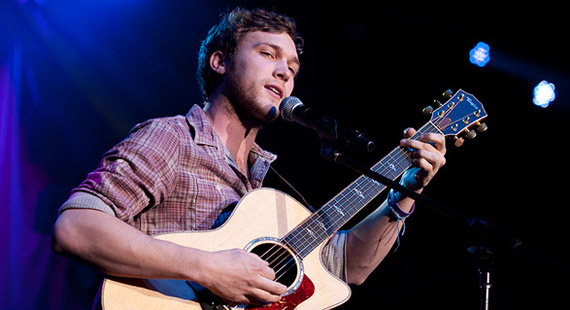 Mark Runyon | ConcertTour.org
American Idol Takes Show on the Road with 2012 Concert Tour
Though this year's 11th season of "American Idol" has yet to wrap up, dates for the American Idol Live! tour already have been announced.
The 45-date tour will kick off in Detroit at the Joe Louis Arena on July 6, and will run through September 11 when the former contestants perform at the Bradley Center in Milwaukee. In between, the extensive tour will hit Minneapolis, Seattle, Los Angeles, Dallas, Nashville, Toronto and Cincinnati.
Performing during the tour will include contestants that have already been eliminated including Colton Dixon, DeAndre Brackenstick, Erika Van Pelt and Heejun Han, as well as contestants still competing on the show like Joshua Ledet, Skylar Laine, Hollie Cavanagh and Phillip Phillips.
Elise Testone, a 28-year-old teacher from Charleston, S.C. that was eliminated last Friday also will appear on the tour. She recently expressed her excitement about the upcoming tour.
"On tour, I'm going to have the best time," she said in an interview with the Hollywood Reporter. "I'm going to leave it all out there on the stage. I'm going to meet all the wonderful people who have been supporting us. And enjoy singing a whole song."
When asked exactly what songs she wanted to perform on the tour, she said she had some suggestions in mind already.
"I want to give some suggestions to the tour manager…" she continued. "Whole Lotta Love," Led Zepplin, would be awesome but I don't know. Id' love to do some Adele on tour. I'd love to do some Jessie J."
She also added that she would love to reprise "Somebody I Used to Know," the duet she performed with Phillip Phillips on the show.
All contestants that appeared as part of the Top 10 finalists will be included in the tour this year. The trek is presented by Chips Ahoy! And Ritz, and the U.S. Air Force Reserve is an associate sponsor.