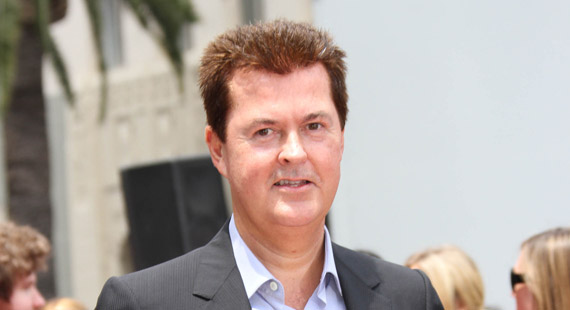 s_bukley / Shutterstock
'American Idol' Producer Simon Fuller Sues 'X Factor'
Simon Fuller, "American Idol" creator, is suing Fox Broadcasting Company. He alleges that they failed to fulfill their promise made in 2005 to pay him "X-Factor" executive producer fees.
According to the complaint that was filed in Los Angeles today in state court, Fox made a contractual promise that at the time "X-Factor" was broadcast in the U.S. he could be given executive producer fees and credit that were commensurate with his stature and duties within the entertainment industry in order to bring Fuller's copyright infringement lawsuit over the show that he filed in England for a British program that had similarities that were striking to "American Idol."
According to Fuller's complaint, FreemantleMedia North America, a television company, and News Corp Fox have made millions of dollars in profits from the show while refusing to pay Fuller.
Fuller's spokeswoman Kelly Mullens said, Mr. Fuller has made an attempt to privately settle this matter. However the other parties are refusing to honor the terms of the original contract. The only choice he has left it the pursuit of legal action.
According to Fox, Fuller isn't owed anything.
FreemantleMedia and Fox said, Mr. Fuller hasn't performed any duties or been hired on "The X-Factor" U.S. version. His suit seeks credit and payment as executive producer even though the required parties haven't approved this and he hasn't been hired. We think his lawsuit has no merit. We expect we will prevail.
Fuller's attorney Dale Kinsella said the position Fox is taking is absurd and that the company has a contractual obligation to compensate and approve Fuller.
Kinsella said, this case was filed because of the binding agreement of 2005 being breached.