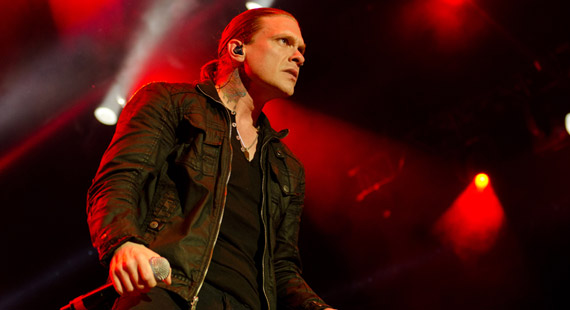 Mark Runyon | ConcertTour.org
Alice in Chains, Shinedown, Lynyrd Skynyrd to Perform at Jacksonville's Welcome to Rockville
The third annual "Welcome to Rockville" music festival will feature Alice in Chains, Lynryrd Skynyrd and Shinedown, among a slew of other rock acts.
As it has for the past two years, the festival will be held at Metropolitan Park along the St. Johns River in Jacksonville, Fla. For the first time in its history, the event will take place over two days this year, April 27-28.
Other notable acts this year include 3 Doors Down, Limp Bizkit, Stone Sour, Papa Roach, Buckcherry, Halestorm, All That Remains, Steel Panther, Three Days Grace and many more. The festival is presented by Monster Energy drinks.
"After selling out the last two years of Monster Energy's Welcome to Rockville, I now see that the city is ready to bring a full-fledged two-day rock festival to downtown Jacksonville and make it a staple in North Florida music for years to come," says Danny Wimmer of Danny Wimmer Presents. "We have great radio partners at ROCK 104.5 and X102.9 providing amazing support to the city and event which will make this year's festival more massive than ever."
Tickets for the event are general admission, and two-day passes are $99.50 plus fees. Single-day tickets cost $54.50, and limited number VIP tickets also are available.
The announcement comes less than a week after the Jacksonville City Council voted to withdraw a bill that was set to ban a dozen ticketed events set to be held at Metropolitan Park. Danny Wimmer spoke at the council meeting before the vote.
"I'm here to help grow the city," he said. "I think the future of Jacksonville involves music… Jacksonville has such a big reach in music and it just makes sense to have festivals here." Wimmer said he plans on presenting several shows in the park this year, and already has invested over $1 million.