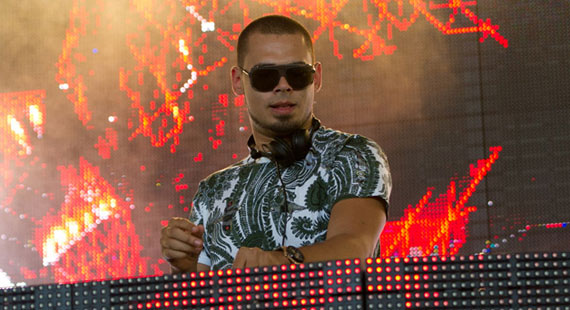 Mark Runyon | ConcertTour.org
Afrojack Sparks the Dance With Fall Tour
25-year old music producer and DJ Afrojack has just announced a fall tour this year, with dates across 30 North American cities, including New York, Los Angeles, Miami, Washington D.C., Las Vegas and Montreal, with more dates to be announced.
The so-called Spark Tour will kick off on August 30th in Las Vegas and wraps up on November 2nd at the Voodoo Festival in New Orleans.
Afrojack, who, for some unfathomable reason, does not have an afro (or at least, doesn't anymore – maybe he did once) plans to preview tracks from his upcoming album and will be accompanied by Shermanology, Leroy Styles, Bobby Burns and Apster. The album will feature mega hit "As Your Friend" which in turn, features Chris Brown. It's already had the attention of approximately a million radio stations so expectations are high is what I'm trying to say.
On a press release for the tour, Afrojack said, of the tour:
"I'm really excited about this tour, especially after having such an epic summer playing festivals all around the world," said Afrojack. "I feel like fans are ready for something new, and I can't wait to get their reaction – the North American party scene never lets me down!"
Grammy award-winning Afrojack has had a number of platinum hits and has comfortably sat within the top 20 of DJ Mag's Top 100 DJs for the last few years.
He's already had a pretty busy summer, headlining a number of big shiny festivals and releasing his EP "It's a Matter of…" as a thank you gift to his fans.
He's already got a pretty impressive track record (no pun intended) too with his breakthrough single "Take Over Control," featuring Eva Simons, garnering international attention and apparently, he also produced, co-wrote and featured on the No. 1 international party anthem "Give Me Everything" with Pitbull, Ne-Yo and Nayer, making him a multi-platinum artist.
Checkout our pictures of Afrojack at Hangout Festival.