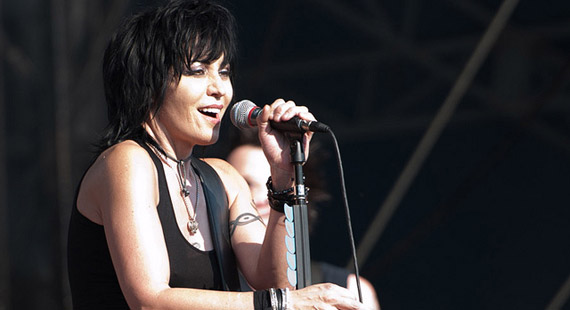 Mark Runyon | ConcertTour.org
Aerosmith, Joan Jett Not Enough to Save NYC Backyard Festival
The aftermath of the wet and muddy Governor's Island festival held at New York City's Randall's Island two weekends ago was readily apparent the Monday after the event, as I saw multiple pairs of muddy shoes littering the streets of Williamsburg, Brooklyn. Why the owners of said shoes decided the sogginess was enough to put up with for the subway ride but not the rest of the walk home is something probably not worth questioning.
However, it turns out there are more important lingering effects of that rain-soaked event: the same festival grounds were set to host Aerosmith and Joan Jett at the Backyard Festival next month, but have been deemed unfit to hold the event by the New York City Parks and Recreation Department.
The grounds were essentially transformed into a marsh during the Governor's Ball as 40,000 fans braved the rains of Tropical Storm Andrea to dance along with artists including Kings of Leon and Guns N' Roses (though some shows were canceled), and it turns out the area won't recover in time to host the Backyard Festival, which was presented by LivingSocial.
"LivingSocial was notified by the New York City Department of Parks and Recreation about damage to their event site on Randall's Island, which occurred in early June when torrential rains hit and left mud where there was once a field," LivingSocial said in a statement to Billboard. "We visited the site on Monday and were sad to learn that it could not be repaired in time for our Backyard Festival. We tried to find an alternative venue for July 13 but, unfortunately, were unsuccessful.
"Our fans and friends have all been incredibly understanding and our most important task right now is to make sure that all of our customers are refunded. In addition to full refunds we are giving our customers extra LivingSocial Deal Bucks for future events or purchases."