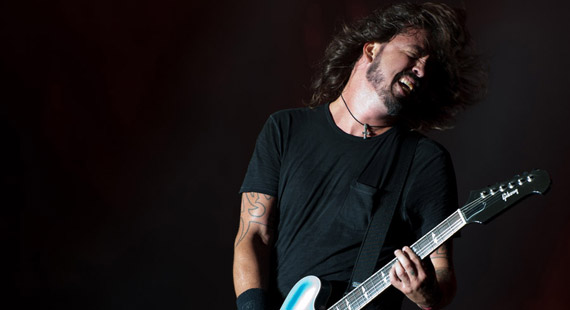 Mark Runyon | ConcertTour.org
Adele, Foo Fighters Rack Up Awards at Grammys
Adele was the big winner at the 54th Annual Grammy Awards last night, but many artists, including the Foo Fighters also left the ceremony with multiple awards.
At the end of the night, Adele had gathered six gramophones, including each of the "Big Three": Song of the Year, Record of the Year and Album of the Year. Many critics have pointed at Adele's performance of "Rolling in the Deep" as one of the highlights of the night. It was the singer's first public performance since undergoing throat surgery late last year to repair a hemorrhage on her vocal cord. During the night, she thanked "the doctors that brought my voice back."
Coming in second for the most awards for the night was the Foo Fighters, who earned five Grammys including Best Rock Album for Wasting Light, the group's seventh album that was released in April 2011. For the last performance of the night, Foo Fighter's frontman Dave Grohl joined Paul McCartney onstage for a performance of a medley of Beatles songs. Bruce Springsteen also played guitar during the selection of songs from the Beatles' classic Abbey Road.
Springsteen performed with the E Street Band earlier in the night, performing his latest single, "We Take Care of Our Own." The song will appear on the upcoming album Wrecking Ball, which will be Springsteen's 17th studio album. The performance was the first public performance of the band without Clarence Clemons, the saxophonist who passed away last year due to complications from a stroke.
Of course, the night was not pure celebration, as the death of pop-singer Whitney Houston – announced just a few hours prior to the show – hung a cloud over the festivities. Host LL Cool J addressed the singer's passing in the opening moments of the show.
"There is no way around this, we've had a death in our family," he said, before praying "for a woman who we loved – for our fallen sister." He later added, "The power of music is what brings us all here."