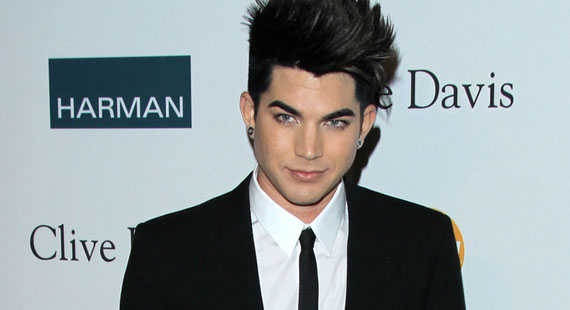 Helga Esteb | Shutterstock
Adam Lambert Rumored as 'American Idol' Judge to Replace Randy Jackson
It looks like their may be some major shake ups in the "American Idol" judges table when season 12 premieres, and Adam Lambert may be joining the show as a judge.
Rumors that Lambert may join the show started when E! News quoted an anonymous source on the topic.
"They have been talking about Adam for over a month," the source said. "He personifies the show, and will be a popular choice right from the start. He knows what it's like to be on the receiving ends of the judges' comments, he has a human touch, and they know they can't go wrong if they bring him on. He would be able to bring a unique perspective to the show."
But Lambert said in a statement released to the Hollywood Reporter that he has not been any talks with the Fox Network as of yet, though he would be interested.
"'Idol' has an amazing history of introducing great musical talent, and I was very fortunate to have had the 'Idol' stage play a big part in my career," Lambert said in the statement. "If 'Idol' wants to talk to me about judging, I'd be more than flattered to have that conversation."
Lambert finished second place on "American Idol" in 2009.
Of course, if Lambert were to join the judges table, that would likely mean that at least one of the current three judges would not be returning. None of the three current judges – Randy Jackson, Steven Tyler and Jennifer Lopez – have yet signed on to another season, and all seem to be up in the air about whether they will return.
"Randy is great, but he's part of the old 'Idol,'" E!'s source said. "They want to keep the soul of the show but have a new look, and for that reason he may well not be part of the new line up."
A source for Tyler said that the Aerosmith frontman's future is "all up in the air," and Jennifer Lopez told Ellen Degeneres recently that, "I don't know if I can go for a third year. I miss doing other things."