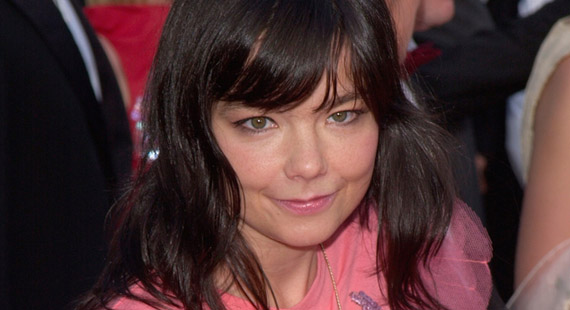 Featureflash / Shutterstock
2013 Pitchfork Festival Features Bjork, R Kelly
Bjork, R. Kelly and Belle and Sebastian will headline this year's Pitchfork Festival in Chicago.
The headliners are the only performers that have been revealed for the festival thus far, but nearly 40 yet-to-be-named artists will perform at the festival, and the full lineup will be revealed in the next few weeks. The event will take place July 19-21 at Union Park in Chicago, with Bjork headlining the first night, Belle and Sebastian getting the call Saturday night and R. Kelly closing out the festival on July 21.
This year marks the eighth year of the Pitchfork Festival, and tickets are currently on sale. Three-day passes cost $120, while a one-day ticket is $50. The music website is also offering the Pitchfork Payment Plan this year, which allow buyers to pay for their three-day pass in three payments.
This year will mark the Pitchfork Music Festival debut of all three headliners. Last year's festival featured numerous acts including Dirty Projectors, A$AP Rocky, Godspeed You! Black Emperor, Grimes, Atlas Sound, Hot Chip, Beach House and Vampire Weekend.
R. Kelly released his 11th studio album, Write Me Back,  last summer, and is said to be working on a new album called Black Panties for release later this year, so it's possible he will have new music to promote by the time the Pitchfork festival rolls around.
Write Me Back was inspired by classic soul songs, but the artist says the upcoming album will be a classic R. Kelly album.
"I decided to go back and do an old-school R. Kelly album like 12 Play," he said. "That's pretty much what it's going to be, focusing on more of the bedroom ballads."
12 Play is Kelly's debut solo album released in 1993. Kelly later released two sequels of sorts to that album, 2000's TP-2.com and 2005's TP.3 Reloaded.